We Deal With The Insurance Company
So You Can Focus
On
Recovery
MYRTLE BEACH ATTORNEYS OF THE YATES FIRM
Rideshare Accident Lawyers in Myrtle Beach

Contact The Yates Firm immediately if you sustained injuries in an Uber accident due to someone else's negligence. You might be entitled to compensation for your medical bills, lost wages, and other expenses.
Uber is a popular ridesharing service that provides transportation for its customers. It's convenient and inexpensive. However, it can also be dangerous. Accidents can happen whether you're an Uber passenger or in another vehicle.
The Yates Firm represents injured clients in South Carolina. We know how to hold people liable for their actions. You can count on our team to pursue compensation on your behalf. Call us today at 843.692.3237 for your free consultation.
What Happens if an Uber Gets in an Accident?
The law isn't different for Uber drivers than for other motorists on the road. If an Uber driver is at fault for an accident, they could be liable for the injuries they cause. That means their passenger and anyone else who gets hurt in the crash could pursue compensation from the driver or from Uber's insurance company, depending on the circumstances.
What to Do If Your Uber/Lyft Gets in an Accident

You should take immediate action if you're riding in an Uber or Lyft vehicle when an accident occurs. Seek treatment after leaving the accident scene. Let a doctor evaluate your injuries to determine a diagnosis. If they recommend ongoing medical care, follow their orders. You should continue treating your injury until it heals or your medical providers release you from their care.
You should also hire a Myrtle Beach Uber accident lawyer from The Yates Firm. We can investigate the crash and gather evidence to prove what happened. We will take over every aspect of pursuing your claim so you can focus on your recovery.
Be sure to maintain records after the accident. We'll need evidence to prove the driver is at fault. You should keep copies of your billing statements, medical documentation, and any other accident-related documents you receive during your ongoing case. Forward them to us so we can determine whether we can use them as evidence in your case.
Uber Accident Information for Passengers
You have certain rights as a passenger in an Uber vehicle. Once the driver picks you up, they are responsible for your safety. They must drop you off at your destination unharmed. If they cause an accident in which you were injured, they could be liable for your medical treatment and other expenses.
You could call or email Uber to report what happened, especially if your driver was particularly reckless. However, your most effective option for seeking a settlement in an insurance claim is to hire a lawyer.
Uber accepts customer complaints, and you can send a complaint and your accident report to them. Their insurance company will review the claim to determine whether their policyholder is liable. However, insurance companies want to avoid paying settlements whenever possible. That means they will likely look for valid reasons to deny the claim or offer a low settlement.
Whether you file a claim or lawsuit after an Uber accident, the compensation you receive might cover your:
Lost wages
Lost earning capacity
Medical expenses
Emotional distress
Pain and suffering
Loss of enjoyment of life
Property damage
You could also pursue punitive damages in a lawsuit. To receive this financial award, you must show clear and convincing evidence of the at-fault party's reckless, wanton, or willful conduct.
How do I file a claim after an Uber Accident?
You can file a claim with Uber's insurance company. However, coverage only applies to specific situations. The driver must have been waiting for a ride request, picking someone up, or driving a passenger to their destination at the time of the crash for Uber's insurance to cover anyone injured in an accident the Uber driver caused.
If Uber doesn't cover the type of accident you were in, you might be able to file a claim with the driver's personal auto insurance carrier. Uber doesn't provide insurance when drivers are offline or have their apps turned off.
Frequently Asked Questions about Rideshare Accidents

The Yates Firm knows how confusing it is to pursue legal action after an Uber accident. We've answered some of the most frequently asked questions for you here so you can prepare for the complicated process ahead. You can count on us to provide the guidance and support you need to get through this challenging time in your life.
Does Uber Cover Accidents?
Uber covers accidents under these circumstances:
The driver is available or waiting for ride requests
The driver is picking up a rider or driving a passenger in their car
Uber provides third-party liability insurance for its drivers. However, the company does not cover accidents if the Uber driver's app is off or the driver is offline.
How Long Does an Uber Settlement Take?
Resolving a claim with Uber's insurance company could take a while. It's a time-consuming process to go through. Insurers don't want to accept liability for their policyholder's actions. When you first contact Uber about the accident and request insurance information, it could take weeks or even months before they respond.
The amount of time it takes to settle your claim will depend on multiple factors. There is no way to predict an exact timeframe. However, if you hire The Yates Firm, we could try to move the process forward as quickly as possible. We can follow up with the insurance carrier regularly to avoid unnecessary delays.
Can You Sue Uber for an Accident?

Typically, you can sue an Uber driver if they are at fault for an accident, whether you are their passenger or were in another car involved in the collision. However, you likely can't pursue legal action against the company because Uber is not liable for its driver's actions.
You have a right to file a lawsuit against the Uber driver if they caused the crash. You could also file a lawsuit against the insurance company for denying your claim or providing an inadequate settlement offer.
You must comply with state law to file a lawsuit. In South Carolina, the statute of limitations allows a three-year timeframe to file a lawsuit after a car crash. That means you have three years from the accident date to initiate your lawsuit against the at-fault party.
How Much Are Uber Accident Settlements?
The average Uber settlement payout is between $15,000 and $50,000. However, the settlement you receive can be higher or lower depending on the circumstances.
Various factors contribute to the value of a case, such as:
The total cost of medical treatment
The type and severity of the injury
Determination of fault for the crash
Emotional or mental effects of the injury
The estimated cost of necessary treatment in the future
Permanent impairment or disfigurement caused by the injury
Duration of the recovery period
Contact a Myrtle Beach Uber Accident Lawyer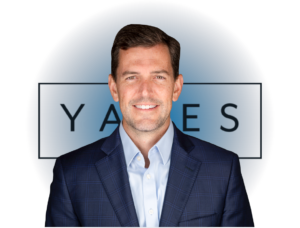 The Yates Firm understands the devastation of getting hurt in an accident that isn't your fault. We will advocate for your rights and aggressively pursue the money owed to you.
If someone else caused your injuries in an Uber accident, call The Yates Firm at 843.692.3237 for your free consultation. Let us help you in the fight for justice.