If you get hurt on the job, you might be eligible for workers' compensation benefits and compensation from the third party at fault for the accident. However, this does not mean you receive double compensation for the same injury. In this blog post, the attorneys of The Yates Firm discuss the differences between a personal injury lawsuit and a claim for workers' compensation benefits and how money received from a personal injury settlement or verdict might affect your benefits. 
Eligibility for Workers' Compensation Benefits in South Carolina 
South Carolina's Workers' Compensation Act provides benefits to pay for injured workers' medical bills and a portion of their lost wages. Assuming the employee was injured while performing their job and the medical treatment they received is reasonable and necessary to treat their work-related injury, they can receive work comp benefits without proving that their employer was at fault for their injuries. Because of the nature of this "no-fault" system, employees cannot sue their employers under most circumstances. However, if a third party is a fault for the accident, such as an equipment manufacturer or delivery driver on the job site, the employee may pursue compensation from that party in a personal injury lawsuit. They may also pursue their employer if their conduct was intentional or grossly negligent.
How Does a Personal Injury Lawsuit Differ From a Workers' Comp Claim?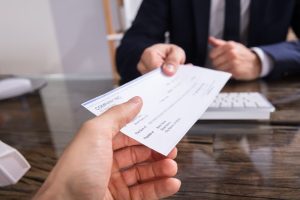 Personal injury lawsuits differ from workers' compensation claims because the injured party has to prove the fault of the party responsible for the accident. In addition to proving another party's negligent acts resulted in their injuries, they must prove they suffered financial losses and damages as a direct result.
Workers' comp claims and personal injury lawsuits have different timelines and deadlines that you must comply with to pursue compensation. For example, you should report a work-related injury immediately. If you do not do so within 90 days of the accident, you might lose the opportunity to seek workers' comp benefits. For a personal injury claim, your attorney must file your lawsuit within three years of the accident date. Although this may seem like a long time, your attorney needs sufficient time to investigate the accident and build your case. Because of the critical deadlines involved in pursuing workers' comp benefits or filing a personal injury lawsuit, contact a personal injury lawyer as soon as possible after the accident. 
If You Receive Benefits, Will Your Personal Injury Compensation Be Lower? 
Although the compensation you are entitled to demand in your personal injury lawsuit is not affected by the benefits you have received, the compensation you ultimately obtain from a personal injury settlement or verdict might be lower if the workers' comp insurance company requests reimbursement for the money they paid for your injuries and wages. 
Under South Carolina law, compensation awarded to an injured person from a party other than the wrongdoer who caused the injury does not reduce the amount of compensation the wrongdoer owes. Known as the "collateral source rule," if a plaintiff in a personal injury lawsuit receives workers' compensation benefits, the benefits received are not deducted from the compensation due from the defendant. This law aims to ensure that the defendant in a personal injury lawsuit does not benefit from the plaintiff receiving money from other sources to offset what they owe to the plaintiff for their wrongful conduct.  
For example, if you settle your personal injury claim for $200,000, but you have already received $100,000 in workers' comp benefits, you only receive the total benefit of $200,000. In this scenario, you will receive $100,000 from the settlement, and the workers' compensation insurance company will receive the other $100,000 as reimbursement for the money they already paid you. The defendant responsible for the accident pays the total amount due.  
Contact the Myrtle Beach Attorneys of The Yates Law Firm Today 
If you were injured at work and are unsure whether you can accept workers' comp benefits and still pursue a personal injury lawsuit to compensate you for your injuries and financial losses fully, you need an experienced personal injury attorney on your side. At The Yates Law Firm. we will help you navigate the legal process after an injury. We pride ourselves on dealing with insurance companies, so you can focus on your recovery. Call us today for a free consultation, or use our online chat feature. Our legal team looks forward to talking with you.