Maximizing your personal injury settlement requires following specific steps after an accident. You must not wait to start building your claim against the negligent party. It might seem like a simple process but proving the value of your case is challenging. Turn to an experienced personal injury attorney for help. They can advise you of the available options and obtain evidence to prove the compensation you deserve.
Here are ways to maximize your claim's value while negotiating a settlement.
Treat Your Injuries Consistently and Adequately
Treatment doesn't stop after the initial emergency room or doctor visit. You must follow your doctor's recommendations for necessary ongoing treatment. That means you should attend every doctor's appointment until you heal. Your injury might be permanent, but that doesn't mean you should decide on your own when treatment ends. Wait until your medical providers release you from their care.
Insurance carriers review medical evidence to determine the settlement an accident victim should receive, if any. Deviations from the recommended treatment plan, significant gaps between appointments, and stopping treatment too soon can negatively affect a settlement offer. An insurance adjuster will likely determine the injury isn't that serious and make a lowball offer.
Create a Pain Journal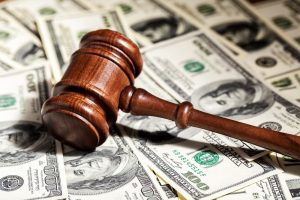 A pain journal is essential after an accident. You can list your injuries and the symptoms you experience daily. Describe each symptom and the pain level you experience. You should also indicate whether specific tasks like driving or walking worsen your pain.
The journal can also include examples of how your injury affects your life. Track the days you can't go to work because your symptoms are too severe. Track when your injuries affect your ability to care for your family. Mention whether you require assistance with routine tasks because you can't perform them yourself.
Stay Away from Social Media
You must avoid your social media accounts during your pending case. Posting comments, sharing photos, and updating friends and family on your recovery won't help your case. It can also give the insurance company or defense attorney the evidence they need to reduce the value of your case. They can use a post to disprove the severity of your injury or contradict your story about who is at fault for the accident.
Maintain Documentation
Besides keeping a pain journal, maintaining other evidence is also crucial. Collecting evidence at the accident scene is critical. However, you may not have been able to do that because of your injury. Your attorney can obtain evidence to prove what happened and establish the maximum settlement you should pursue for your losses.
Determine Your Total Losses
Losses are the economic and non-economic effects of an accident. When you take action against the at-fault party, the goal is to recover enough money to compensate for all your losses.
You can track your medical bills, lost wages, and other expenses by calculating the totals on your bills and invoices. However, determining a value for non-economic losses like pain and suffering is more complicated. Your lawyer can help you decide on a figure that makes sense to demand from the insurance company.
You must not forget about future losses. The compensation you receive should also cover physical pain, emotional distress, and the cost of necessary ongoing treatment in the future. You must include these losses in the calculation to avoid out-of-pocket expenses.
Carefully Consider the Settlement Offer
The insurance carrier might offer a settlement quickly. Although you might think the adjuster is on your side, they aim to pay as little money as possible for your claim. They want to avoid a significant settlement and often offer the accident victim a settlement that seems like a win. However, it is usually much less than what the injured claimant deserves.
You should never accept a settlement offer without consulting a lawyer. Your lawyer will determine the amount of money you need to pay your accident-related expenses and make up for the pain and suffering you endured. They can negotiate on your behalf and pursue the maximum possible settlement.
Seek Legal Representation from a Skilled Personal Injury Attorney
Maximizing a personal injury settlement is more complex than you might think. The Yates Firm can provide the legal representation and advice you need to make an informed decision about your claim. We will guide you during negotiations and fight for the maximum compensation available.
Call us at 843.692.3237 for a free consultation if you were injured in an accident due to someone else's negligence. Our legal team will treat you like family and provide personalized attention until the end.