We Deal With The Insurance Company
So You Can Focus
On
Recovery
MYRTLE BEACH ATTORNEYS OF THE YATES FIRM
Myrtle Beach Attorneys for Compensation for Medical Bills
The time after a car accident can be painful and distressing. Watching medical bills pile up if you are currently out of work due to your injury can be especially alarming. Unfortunately, in the year 2020, there was an injury collision on South Carolina roads on average every 16 minutes. 
If you've been hurt in a car accident caused by someone else, you might be entitled to receive financial compensation. You should discuss your situation with an experienced car accident attorney. Contact a Myrtle Beach car accident attorney from The Yates Firm at (843) 692-3237 to discuss your options.
Seeking Medical Attention for Your Injuries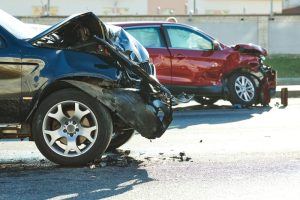 You must seek medical attention promptly after an accident. You should see a doctor even if it seems you may not be injured. Only a doctor can diagnose your injuries. In addition, you may not have symptoms from some injuries right away. These can include nerve damage, injury to internal organs, and post-traumatic stress disorder (PTSD).
By seeking timely medical care, you will also help make sure that your injuries do not get worse. If you wait to receive care, the at-fault party's insurance company could argue that your injuries must not be serious. Make sure to follow all doctor's orders exactly. In addition, keep all documentation and doctor's notes you receive. 
The medical care you may require after an accident depends on the nature and severity of your injuries. You may incur medical bills for:
Ambulance transportation

Emergency medical care, such as emergency room (ER) visits

Hospitalization

Visits to your physician

Visits to specialist doctors

Medical tests, such as CT scans, x-rays, and MRIs

Surgery

Laboratory fees

Assistive devices, such as braces, crutches, or wheelchairs

Prescription medication

Prosthetics

Physical therapy

Occupational therapy

Rehabilitation
You will begin to create documentation for your case by receiving medical treatment. This will establish an association between the car accident and your injuries.
Getting Medical Bills Paid
If you have been injured in a car accident you did not cause, you may already have accumulated multiple medical bills. This can be frustrating and overwhelming. On top of your medical treatment and recovery, you are now forced to deal with invoices you would not have incurred if it weren't for the accident. 
There are three main options for getting medical bills paid, including:
Health insurance

— Your health insurance plan may cover your medical bills. You may have a deductible that you are required to meet. Your insurance company may pay your medical bills upfront and then seek reimbursement from the other driver's insurance company.

Auto insurance

— Your auto insurance policy may include PIP (personal injury protection), also referred to as MedPay. This may cover deductibles, copays, and other expenses that health insurance may not cover. 

Personal injury claim or lawsuit

—

This process of pursuing compensation can take several months to a year or longer. However, your attorney can issue a letter of protection, which is essentially a contract between your medical providers and yourself. They agree not to send your medical bills to collection, and you agree to pay them after your claim is resolved.
It's important to note that you may be able to "stack" your PIP coverage if you have multiple insured vehicles. Stacking refers to adding the individual coverage for each car together and then being covered by the total amount. As a result, you may pay less out of pocket toward your medical bills.
For example, assume that you have two insured cars that each include up to $25,000 of PIP coverage. By stacking, you would be covered by $50,000 for medical costs. You should consult your insurance policy documentation and speak with an experienced car accident attorney to learn whether you may be able to stack your coverage.
Pursuing a personal injury claim or lawsuit may result in you receiving a greater amount of compensation than coverage through health insurance and auto insurance alone. In addition to paying your medical bills, this may also include compensation for:
Loss of future earning capacity

Pain and suffering

Disfigurement

Loss of enjoyment of life
There are multiple options to evaluate when considering how to pursue getting your medical bills paid. The Yates Firm is ready to assess your case and help you make the best choice for your future.
Do I Need a Lawyer?
You may be tempted to think you can save money by not hiring a lawyer. However, the opposite is usually true. Most injured people who handle their own personal injury cases end up with less compensation than they would have received if they'd hired an experienced car accident attorney.
The process of pursuing compensation after an accident is complex. An investigation will be performed to determine what happened during the accident and who is at fault. There will be a significant amount of documentation to be collected and analyzed. You need an experienced attorney who understands how to use this evidence to build a strong case for you. 
Why Choose The Yates Firm?
We pride ourselves on the small firm culture that we have built. This allows us to stay highly responsive to each client. You will be able to reach our legal team when you have questions or concerns about your case.
When considering which attorney to choose, it's important to evaluate their track record. The Yates Firm Myrtle Beach car accident attorneys for compensation for medical bills know how to get results. We have recovered millions for our clients who were injured because of someone else's negligence.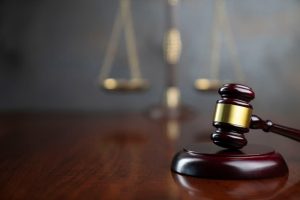 It's also crucial to select a lawyer you can trust. You should evaluate the reviews of their prior clients before deciding. This will give you an idea of the type of experience you can expect when you choose them to represent you. For this reason, we are proud to share the testimonials of our previous clients.
When you hire The Yates Firm to represent you, we will handle all negotiations in your case. We believe that your only job right now should be to focus on your recovery so you can move forward with your life. Our attorneys will advise you of any settlement offers we get from the at-fault party's insurance company, but we'll advise you to reject all settlement offers that are too low. If negotiations are unsuccessful, we will be prepared to fight for you in court.
Contact The Yates Firm Today
If you've been injured in a car accident in South Carolina that wasn't your fault, you may be entitled to financial compensation. You need to speak with an experienced personal injury lawyer about your case as soon as possible. Call (843) 692-3237 to discuss your situation with a lawyer from The Yates Firm. We are ready to schedule a free consultation with you. Call us now.
Related Posts: