Lost wages are important in car accident cases. They are the income you would have earned at work if your injury didn't prevent you from returning to your job or earning your regular pay. If someone else caused the accident that injured you, you could recover compensation in an insurance claim or lawsuit to cover your lost wages from the car crash.
Calculating lost wages is relatively straightforward. You must determine your lost pay by multiplying the number of hours you have missed by your usual wage. However, you can also factor in other sources of income, such as lost commissions, bonuses, and employee benefits. That is where it can get complicated.
You should hire a car accident lawyer to represent you in your case. Your lawyer can gather the available documentation to calculate the value of your lost wages and demand the appropriate figure from the insurance carrier. Here, we dive deeper into what's included in a lost wage claim and how to determine the correct figure to demand from the insurance company.
The Meaning of Lost Wages
Before pursuing lost wages, you must understand what the term means. Lost wages are wages you are unable to earn after getting hurt in an accident. You are entitled to compensation from the auto insurance company if their policyholder is at fault for the car wreck.
You must show proof that your injury interferes with your normal faculties and results in less income than you typically make. You can include the days you take off from work and the time you miss while attending doctor's appointments.
Common Pay Covered Under Lost Wages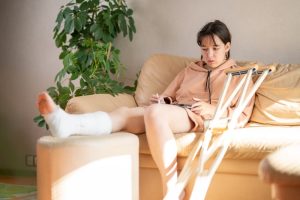 Lost wages include multiple forms of employee compensation, such as:
Regular pay – Regular pay is the salary or hourly rate an employee earns. Lost wages start when you can't do your job at all or can't earn your usual wages due to your injury.
401(k), health insurance, and other benefits – Benefits are considered part of lost wages after a car crash. You can include the matching contributions your employer won't make to your 401(k), lost disability coverage, pension contributions, and other benefits you lose.
Overtime – Overtime is the pay you earn while working beyond a typical work week. You can include overtime pay in a lost wage claim if you commonly work more than your usual hours and can't anymore due to your injury.
Bonuses – Bonuses are often essential to an employee's wage. You must prove bonuses are part of your compensation package to recover money for bonuses you're unable to earn while out of work.
Other perks – Some companies offer a company-paid cell phone, vehicle, gym membership, and other free or discounted perks. You can pursue compensation for those lost perks if you don't return to your job for an extended timeframe.
Calculating Lost Wages After a Car Accident
Calculating your lost wages should be simple if you are an hourly or salary employee. If you receive hourly pay, multiply the number of hours you're out of work after the car wreck by your hourly rate. You can add the value of lost bonuses, medical insurance, sick days, and other employee benefits.
The number of working hours a year is 2,080. If you're a salaried employee, you would divide your annual salary by 2,080 to determine your hourly rate and multiply it by the number of hours you can't work due to your injury. You can also include the use of a company-paid vehicle, commissions, and other benefits and perks in the calculation.
How to Determine Lost Wages When You Are Self-Employed
Proving your lost wages can be complicated if you are a freelancer, sole proprietor, or independent contractor. Although calculating the appropriate figure is similar to the way hourly and salary employees would do it, you must show the insurance company you haven't earned your regular pay by submitting copies of your income tax returns, invoices (both paid and outstanding), business records, and other documentation.
Speak to an Experienced Myrtle Beach Car Accident Attorney
The financial burden of losing wages after a car wreck can be overwhelming. You might depend on your pay to support your family. Without it, you can face significant debt while treating your injury. The Yates Firm understands the importance of recovering adequate compensation to cover your lost wages so you can afford your medical bills and other expenses.
When you hire our legal team, you will have a dedicated and skilled team in your corner fighting for your rights. We will aggressively pursue the money you're owed to compensate you for your injury. Let us handle every aspect of your case so you can focus on your treatment.
Call the Myrtle Beach car accident attorneys of The Yates Firm at (843) 692-3237 for a free consultation today if you were injured in a car accident due to someone else's negligence.
Related Posts: