When you get hurt in an accident, you might assume filing a personal injury claim is the best opportunity to recover the compensation you deserve. Although that might be true, insurance companies aren't on the claimant's side.
The insurance company you file a claim with will likely try to avoid paying you a significant settlement to save money. They might look for evidence to show you are at fault for the accident instead of their policyholder. Anything they can do to avoid accepting liability, they will. It can result in a denied claim or less money than necessary to cover your medical treatment and other expenses.
There are multiple tips you should follow to protect yourself against an insurance carrier's tactics during a personal injury claim. Below are ways to protect yourself so you receive full and fair compensation for your injury.
Report the Accident
If there isn't physical documentation of the accident, proving it happened will be challenging. You should report what happened immediately. Whether you were in a car accident or sustained injuries at a construction site, inform the appropriate authority and request a copy of the report.
Seek Medical Treatment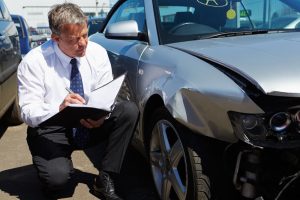 You should start treating your injuries immediately after leaving the accident scene. Your initial visit to a healthcare provider should be to determine your diagnosis. The doctor will examine you and might perform some tests. Once they diagnose your injury, they might also recommend a treatment plan.
You should follow the physician's orders and attend all appointments. Skipping your appointments can indicate a non-serious injury. The insurance company can use that information as proof that you don't need a high settlement because you don't require extensive medical attention.
Take Detailed Notes About the Accident
You should write down everything you remember about what happened while it's fresh in your mind. Jot down information about the date, time, and location of the incident. You should also include details of your injury, the type of treatment you're seeking, and the names of your medical providers.
Making notes about the events leading up to the accident can also be helpful. You should mention whether you remember what the at-fault party was doing in the moments before you got hurt and if they said anything to you after the incident. The person responsible for harming you might say something damaging that proves they should be liable for your injury.
Maintain Records
Keep a copy of every document related to your personal injury case. You should maintain complete records of your medical treatment and expenses. That includes copies of your physician statements, bills, hospital records, prescription receipts, and other documentation you receive.
Your records can serve as vital evidence in your case. It also gives the insurance company crucial details about the accident and your injuries. Without solid proof of the harm you suffered, securing a significant settlement is unlikely. The insurance company can provide a lowball offer if there aren't extensive records of each hospital stay, physical therapy appointments, and other forms of treatment you need during your recovery.
Avoid Talking About What Happened to Others
Your friends and family might ask you about the accident. Or you might want to keep people updated about it on social media. However, the insurance carrier can use your posts against you.
You might think posting a photo of yourself having dinner out is harmless. The insurance company will likely disagree. They can argue that your injury isn't serious or doesn't exist if you're out with your friends instead of at home trying to heal.
Hire a Lawyer
You should obtain legal representation from a qualified personal injury attorney. Your lawyer can handle the accident investigation and gather evidence to prove you are entitled to compensation. They can also file a claim and negotiate a settlement with the insurance company on your behalf.
You should not attempt to handle your case alone. Without an experienced legal team by your side, you can end up with less money than you deserve or a denied insurance claim. Let your lawyer take care of all aspects of your claim so you can focus your efforts on treating your injury.
Contact an Experienced Personal Injury Lawyer Today
At The Yates Firm, we fight for injured clients in South Carolina. We believe in holding people and companies accountable for their wrongdoing. Our legal team isn't afraid to stand up to intimidating insurance companies and aggressively pursue the maximum compensation possible. You will receive guidance during the complicated process and ongoing support during this challenging time in your life.
If you sustained injuries in an accident due to someone else's negligence or carelessness, call the Myrtle Beach personal injury attorneys of The Yates Firm at (843) 692-3237 immediately for your free consultation. Let us help you get the justice you deserve.
Related Posts: