If you've been hurt in an accident that was not your fault, you may be entitled to receive financial compensation. You need to speak with a personal injury attorney as soon as possible. They can help you explore your options and understand why and when it may be to your benefit to file a lawsuit.
Your injury may result from many situations, such as medical malpractice, a slip and fall accident, or a car accident. You are not alone. In South Carolina in 2019, a person was injured every nine minutes due to a traffic collision. No matter what accident caused your injuries, if someone else was at fault, it's possible to file a lawsuit to pursue compensation. However, filing a lawsuit can be a strategic move in your case that your lawyer might want to save for later.
Start by Consulting an Experienced Personal Injury Attorney
Each case is unique, and the decision about whether to file a lawsuit for compensation depends on various factors. There is no one-size-fits-all solution. You should schedule a free consultation with an experienced personal injury lawyer to discuss your accident.
They can assess your situation and determine whether you have a case that could be eligible for compensation. Among the elements they will consider are the injuries you have sustained and the details of what happened. If they determine someone else's negligence or wrongdoing caused your injuries, you could have a strong case.
This does not necessarily mean you must sue the other party to pursue compensation. Your attorney will investigate to find and examine all the evidence and determine who is at fault for your injuries. They can then file an insurance claim for the compensation you're due. This will be followed by negotiation, which could result in an agreeable settlement.
What Happens If Settlement Negotiations Are Unsuccessful?
The initial offer is usually too low when you negotiate with the at-fault party's insurance company. This means that it is for less than the amount of compensation you're entitled to for your losses. The insurance company may hope you will accept such an offer because you are eager to settle.
Pursuing compensation for your losses can be difficult if you don't have legal representation. Insurance companies assume that you may not know all the compensation components you could get money for. These may include:

Medical bills

Prescription medication

Physical therapy

Future ongoing medical treatment

Loss of future earning capacity

Pain and suffering

Disfigurement

Loss of enjoyment of life
An experienced personal injury attorney will handle all negotiations in your case. They will recognize offers that are too low and advise you not to accept them. If negotiation is unsuccessful, you have the option to file a lawsuit to pursue compensation.
What Happens in a Personal Injury Lawsuit?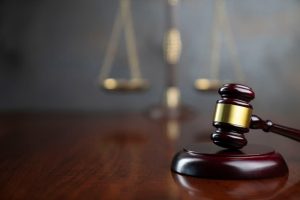 Once your attorney files a lawsuit on your behalf, discovery will begin. During this phase of the lawsuit, both sides will request information from each other. Settlement discussions may take place while both sides build their cases. Most personal injury cases are settled outside the courtroom, but this does not always happen.
If a settlement can't be reached, your attorney can fight to pursue compensation for you in court. A judge or jury will examine the evidence and determine who is at fault for the accident. If the other party is found responsible, the judge or jury will make the determination as to how much the other party is required to pay you for your losses.
The Statute of Limitations and Your Lawsuit
In South Carolina, the statute of limitations allows up to three years from the date of the accident for an injured person to file a lawsuit against the at-fault party. Once the three-year period has passed, you are no longer able to initiate legal action to pursue compensation for your losses. 
There are exceptions that may apply. One such situation is if the at-fault party lives outside South Carolina for one continuous year or more after the accident. When this occurs, the time they lived outside the state will likely not be counted toward the three-year statutory period.
Contact Yates Attorneys Today
If you've been injured as a result of an accident in South Carolina that you did not cause, you may be entitled to compensation. You should speak with an experienced personal injury attorney about your case as soon as possible. Call (843) 692-3237 now to discuss your situation with a lawyer from The Yates Firm. Our legal team is ready to evaluate your case and help you make the best decision for your future. Contact us today.
Related Posts: