If you suffered injuries in a car accident in Myrtle Beach, you have the right to file a claim for compensation against the party who caused your losses. However, South Carolina limits the time a claimant has to file a personal injury lawsuit. Understanding these deadlines can help you know what steps you need to take.
How Long Do I Have to File a Lawsuit for a Car Accident?
S.C. Ann §15-3-530 describes South Carolina's statute of limitations for car accident lawsuits. The statutory deadline for both personal injury and wrongful death suits is three years. The filing window depends on the circumstances of your case. In general, you must file within three years of either:
The date of the accident which caused your injuries

The date you discovered or should reasonably have discovered your accident-related injuries

The date of your loved one's passing, if filing a wrongful death case
How Soon after an Accident Should I Begin the Filing Process?
Once your filing deadline passes, you forfeit your right to sue for the compensation you deserve. As such, beginning the filing process right away is generally the best course of action. Although many car accident cases reach a resolution via a settlement with the insurance company, the possibility of a lawsuit can give you leverage to reach a prompt favorable outcome. Insurance companies like to avoid the delay and expense of trial and are often motivated to settle.
When the insurance company is unwilling to offer you the settlement you deserve, taking the at-fault party to court may be your only option. If a significant amount of time has passed and you have not already prepared to file a lawsuit, procedural delays may cause you to miss your deadline.
Can I Get an Extension for the Filing Deadline?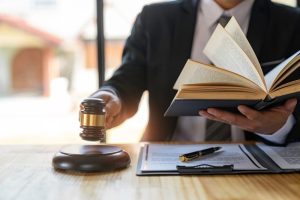 Some claimants might be able to toll (extend) the filing deadline in their car accident cases. For example, if your accident-related injuries have incapacitated you to the extent that you were unable to start the legal process, a court may agree to toll the statute of limitations. However, because such agreements are rare, you should plan to begin the process as soon as possible. 
Speak to the seasoned car accident attorneys at The Yates Firm to see whether you may qualify for a tolling agreement.
Can I Still File a Lawsuit after the Deadline Has Passed?
Filing a lawsuit is generally unsuccessful after the statute of limitations has expired. Those who file anyway will likely see the judge dismiss the case due to late filing. Or, the defendant may contest the lawsuit and request dismissal because the filing deadline has passed.
Keep in mind that you do not need to complete the trial before your statutory deadline. The statute of limitations applies to the time within which you need to formally file suit with the court.
Does Filing Early Help My Case?
Acting quickly to claim compensation offers numerous benefits beyond maintaining your right to file a lawsuit. By beginning the process as soon as possible, you give your attorneys as much time as possible to build a strong case. When the legal team at The Yates Firm starts working on your claim, we will:
Obtain and compile documents related to your injuries and treatment

Collect evidence of what occurred in the accident

Record eyewitness testimony

Determine who is liable for your losses

Consult with experts whose professional knowledge can strengthen your case

Take care of communications with the at-fault party's insurance adjusters

Negotiate a settlement

File the necessary paperwork within the legally allotted timeframe
These steps can take time. The sooner you speak with us, the sooner we can start taking action to secure the compensation you deserve.
What Compensation Can I Collect from a Successful Lawsuit?
The experienced Myrtle Beach car accident attorneys at The Yates Firm will fight for compensation for any accident-related losses you have suffered, including:
Medical expenses

Property damage

Pain and suffering

Disability and disfigurement
Speak to an Experienced Lawyer at The Yates Firm
The Yates Firm is committed to protecting the rights of injured people in Myrtle Beach and throughout South Carolina. Our personal injury lawyers offer our clients the individual attention and compassion of a small firm with the knowledge and resources of a large firm. When you work with our legal team, we will take care of every aspect of your injury claim and ensure that you meet all deadlines. Call us right away at 843.692.3237 or contact us online for a free consultation.
Related Posts: