We Deal With The Insurance Company
So You Can Focus
On
Recovery
MYRTLE BEACH ATTORNEYS OF THE YATES FIRM
Conway Wrongful Death Lawyers
Did you lose someone you love in an accident caused by someone else? You deserve a chance to hold the person or company responsible. Although no amount of money can change what happened, you might be able to seek compensation from the negligent party for medical bills, funeral costs, and other expenses. A lawyer can explain your legal options if someone else's negligence caused your family member's death. 
At The Yates Firm, we understand the emotional pain of losing a loved one. We will handle the wrongful death claim so you can focus on grieving and caring for your family. Call us today at 843.692-3237 for a free consultation with one of our compassionate Conway wrongful death lawyers.
What Is Wrongful Death?
State law defines wrongful death as the death of a person caused by someone else's default, wrongful act, or neglect. It must be an action the decedent could file a personal injury lawsuit for if they survived the incident.
Because the accident victim died, the executor of their estate can bring legal action against the negligent party on their behalf. The compensation doesn't cover the decedent's medical care, lost wages, and other expenses. It compensates survivors for their losses instead.
Common Types of Wrongful Death Cases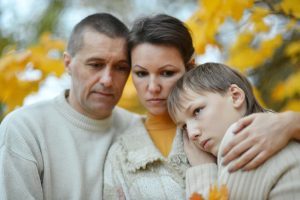 The Yates Firm can represent the family member of a person killed in an accident caused by another party. We take cases involving numerous circumstances that lead to wrongful death, including:
Motorcycle accidents – People often blame motorcyclists for accidents. They think riders are irresponsible. While that can be true, other drivers can be liable for motorcycle crashes. Motorcyclists have a significant risk of death in accidents since they don't have seatbelts and the protection of a car surrounding them.
Premises liability – Premises liability is a type of case involving a property owner who doesn't adequately maintain their property, which leads to injuring guests. You can recover compensation from the negligent owner if your family member dies due to dangerous property conditions.
Truck accidents – Commercial trucks can cause significant destruction in collisions with smaller vehicles. The occupants of cars often sustain debilitating injuries and fatalities. According to the

Federal Motor Carrier Safety Administration

, there were 5,402 deaths in large truck accidents nationwide in a single year.

Dog bites – Although many dog bites heal with proper medical care, some can lead to deadly infections and other complications. The dog's owner could be liable if the attack is unprovoked and occurs in a public place or lawfully in a private place (meaning the victim was legally on private property and not trespassing).
Car accidents – Collisions between two cars often result from driver error. A driver might speed, run a red light, or tailgate another vehicle. When that happens, a crash can injure drivers and passengers or lead to someone's death.
Pedestrian accidents – Pedestrians can't protect themselves during accidents. A driver can strike a pedestrian with their car at a crosswalk, intersection, or parking lot.
Construction accidents – Construction workers encounter significant dangers on the job. A worker could die performing work-related duties. Surviving family members might be entitled to death benefits to cover lost income and funeral costs.
Product liability – Defective products can harm consumers. Some defects are so extreme they can lead to death. A product might contain toxic substances or faulty wiring, leading to a fire. The manufacturer can be liable for causing the defect or providing inadequate warning of the potential risks.
Nursing home abuse – Nursing home residents are vulnerable to mistreatment by their caregivers. Staff can abuse or neglect a resident, endangering their health and life.
Medical malpractice – A surgeon, anesthesiologist, nurse, or another healthcare professional might be liable for a patient's death. Although accidents happen, some circumstances directly relate to the provider or facility's substandard care or medical error.
Who Is Eligible to File a Wrongful Death Lawsuit?
In many states, members of the deceased's family can bring a lawsuit on their behalf. However, in South Carolina, only the executor or administrator of the deceased's estate can file a wrongful death suit. People commonly choose a spouse or child as their executor. However, it could be any adult with the mental capacity to handle the responsibility.
If your family member named an executor in their will, that person can pursue a wrongful death case. However, the court can appoint someone if the executor doesn't want to serve or your loved one doesn't have a will.
Compensation Available in a Wrongful Death Lawsuit
The executor or administrator must seek compensation in a wrongful death lawsuit on behalf of surviving family with a personal injury lawyer. Any financial recovery will go to the deceased's relatives, such as:
Spouse and children

Parents, if there isn't a spouse or child

Deceased's heirs if there is no spouse, child, or parent
The compensation recovered in a wrongful death lawsuit can cover various losses suffered by the family, including:
Loss of the decedent's knowledge, judgment, and experience

Burial and funeral costs

Pain and suffering surviving family members endured after the death

Final medical bills related to the injury or illness

Loss of the deceased person's companionship, protection, and care

Lost financial support and benefits
Time Limit to File a Wrongful Death Lawsuit
The executor or administrator of your family member's estate has to file a wrongful death lawsuit within a specific timeframe. In South Carolina, the statute of limitations allows a three-year timeframe to file suit. That means the executor or administrator has three years from the date of the death to initiate the lawsuit against the liable party using a personal injury attorney.
Get Help from a Trusted Conway Wrongful Death Lawyer
The Yates Firm understands the devastation of losing someone in an accident the negligent party could have prevented. Coping with what happened while handling a wrongful death lawsuit can be overwhelming. You don't have to go through this alone.
You can depend on our team to step in and handle every step of the legal process. We will remain by your side until the end. Call us today at 843.692.3237 for a free consultation if your loved one dies in an accident due to someone else's negligence.