We Deal With The Insurance Company
So You Can Focus
On
Recovery
MYRTLE BEACH ATTORNEYS OF THE YATES FIRM
Conway Personal Injury Lawyers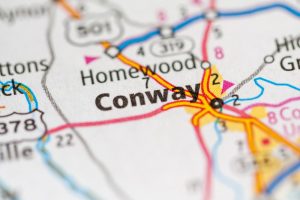 If you suffered an injury due to someone else's negligence, you might feel overwhelmed and uncertain about where to turn. After an accident, an experienced personal injury lawyer in Conway, SC, can provide legal advice and help you pursue the compensation you deserve.
At The Yates Firm, our legal team is dedicated to advocating for victims injured by another party's negligence and have recovered over $14 million in settlements and verdicts on their behalf. Contact us today for a free legal case review to learn more about how we can help you.  
Types of Cases We Handle
Personal injury cases can arise from many different types of accidents. The Yates Firm handles a wide range of personal injury cases, including:
Motor Vehicle Accidents:

Motor vehicle accidents are the most common type of personal injury case and can lead to serious injuries such as broken bones, traumatic brain injuries, and spinal cord damage. A

car accident lawyer

can help you hold the negligent driver accountable for any injuries they caused.

Truck Accidents:

When trucks are involved in an accident, the damage and injuries can be catastrophic. 

Motorcycle accidents: Motorcycle accidents

are among the most dangerous types of accidents due to the motorcyclist's lack of protection.

Traumatic brain injuries (TBIs): Brain injuries

have a wide range of causes and can have devastating consequences, including paralysis, disability, and in some cases, brain death. 

Slip and Falls:

Property owners must take reasonable steps to ensure that their premises are safe for visitors. When they fail to do so, victims of

slip and fall accidents may be able to seek compensation for their injuries. Our premises liability attorneys are experts in these types of cases. 
Medical Malpractice:

When medical professionals fail to meet the standard of care, victims of medical malpractice can sue for damages caused by negligence. 

Dog Bites:

Dog bites can cause serious physical and psychological trauma.

Dog bite injury

victims may be able to sue the dog's owner for the injuries the dog inflicted.

Wrongful Death:

If a person's death is caused by another person's negligence, their surviving family members can file a

wrongful death lawsuit

to seek compensation for their losses. 
What Compensation Is Available After an Injury in Conway?
When a personal injury claim is successful, victims may be entitled to various types of compensation. These may include: 
Medical expenses: Victims may be eligible for reimbursement for medical expenses related to the injury, including hospital stays, surgery, physical therapy, prescription medications, and more. 
Lost wages:

If you have missed work due to the injury or have had to take on reduced hours or lower-paying employment due to the injury, you may be able to recover damages for lost wages and loss of future earning ability. 
Pain & suffering:

A personal injury claim can include compensation for pain and suffering that the injury caused. This can include physical pain and suffering, as well as mental anguish and emotional distress. 
Loss of enjoyment of life:

Injuries can also cause victims to miss out on life's pleasures, such as hobbies or activities they once enjoyed. Victims can seek compensation for these losses as well. 

Punitive damages:

In some cases, the court may award the plaintiff punitive damages if the defendant's actions were reckless. Punitive damages are designed to punish the defendant and deter others from similar reckless behavior.
South Carolina Statue Of Limitations
If you've suffered a personal injury in Conway, it's essential to understand the South Carolina statute of limitations. This law limits the time you have to file a claim for compensation. In South Carolina, the typical time limit to file a claim is three years from the date of your injury. If you miss the deadline, the courts may refuse to hear your case, and you could lose the chance of pursuing compensation. 
In certain instances, you can extend the three-year statute of limitations in South Carolina. For minors who have sustained injuries, they have up to one year after their 18th birthday to file but no more than five years from the date of the accident. Additionally, those who have a mental incapacity at the time of the accident are allowed five years to bring suit after their accident.
Modified Comparative Negligence
In South Carolina, the modified comparative negligence law applies to personal injury cases. This means that if a claimant is found partially at fault for their injury, the amount of compensation they are entitled to will be reduced by that percentage. In other words, if the claimant is found to be 20% at fault, they will only receive 80% of the awarded compensation. It's important to know that if a claimant is found to be more than 51% at fault, they are not eligible to receive any compensation.
How a Personal Injury Attorney Can Help You
If you suffered injuries caused by another person's negligence, a personal injury lawyer can help you obtain the compensation you may deserve. Your attorney can ensure that all aspects of your claim are handled properly and will work towards the maximum financial compensation for your injuries. In addition, they can advise you on the best legal options for your case and provide you with an understanding of the legal system. A personal injury lawyer in Conway will also help protect your rights, gather evidence, negotiate with insurance companies, and handle any litigation necessary for your case.
Speak With a Conway Personal Injury Lawyer
At The Yates Firm, we understand the importance of receiving quality legal counsel in a personal injury case. Our experienced Conway personal injury attorneys are dedicated to providing clients with personalized attention and seeking the best outcome possible for their cases.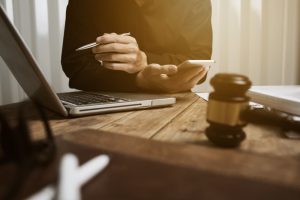 We understand the complexities of personal injury claims and will fight for your rights. Our legal team will guide you through the claims process, provide personalized legal advice and representation, and help you pursue maximum compensation for the losses you endured. If you were injured by someone else's negligence in Conway, SC, contact The Yates Firm today for a free legal consultation with an experienced Conway personal injury lawyer. 
Related Posts: